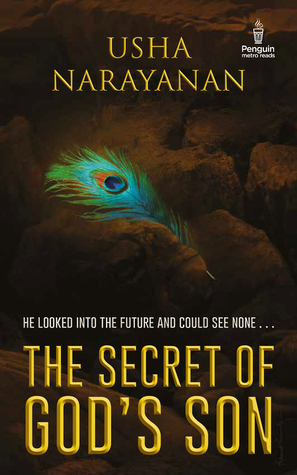 The Secret of God's Son
Pradyumna
Mythology
Penguin
Paperback
272
The Secret of God's Son: That one book which brings together every little thing that I am in love with - Usha Narayanan, Penguin Publishers, A beautiful cover with a peacock feather, and a heartwarming story.
A quest to find the 'Secret of God's Son' and that would change the destiny of humanity -- said the blurb. What had happened?
The minute I started it took me back to good old days when my grandma would narrate stories from the Mahabharata. More than the novel, I love the 'writing' style and the language more. There are beautiful phrases that give goosebumps for the word choices.
The characters are strong, and of course, any would fall in love with Pradyumna quickly for Usha Narayan ma'am has weaved the entire novel with such brilliance. He is powerful, macho, heroic, and what not? Oh! his powers. 🙂 Other than Pradyumna, the character of Kali left an impact.
The dialogues were picture perfect and snappy, pushing the story forward.
The underlined philosophy and food-for-thoughts are a positive takeaway to hold on to - for life.
Pradyumna proves that what it takes is the mortal essence and the finish is picture perfect.
If you're an ardent reader of this genre - you'll love it, and if you're not - this book will be a perfect start!